2 Timothy 2:2 says, "Teach these things to faithful people who can teach others."
The fact that Paul was concerned for the handing down of a Christ-centered faith is very significant. If Christ-centered teaching is not preserved and handed down to the next generation, it will be lost in the milieu of liberalism, atheism, Churchianity, and false religions. It is very nearly lost already.
We must do what the Institutional Church has failed to do: we must teach these things to faithful people who can teach others to ensure the continuity of the Testimony of Jesus until He returns.
Since 1997, Karla and I have made Christ-centered books, teachings, and workshops available to people in over 145 nations – at little or no cost to them, on a "whatever-you-can-afford" basis. We've been able to do that because of people just like you who are willing, able, and led to support this message.
We also appreciate the maturity and generosity of God's people who recognize that though the Word of God is freely given, there are costs associated with providing online and offline materials to those who request them.
Your gift of any amount helps more people get the tools they need to grow spiritually, right where they are. With your help, we're teaching people how to experience the freedom and joy of a Christ-centered Faith that is based on Relationship – not Religion.
I am your brother,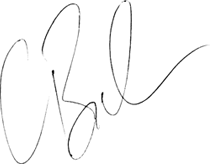 Chip Brogden
P.S. If you prefer, send your check or money order (U.S. funds only) to:
Chip Brogden
PO Box 98733
Raleigh, NC 27624
USA